07/12/2022
Get the Wilderness Cosmetic Pack for Free
Introducing the Wilderness Cosmetic Pack
Featuring a complete outfit as well as car and boat liveries, the Wilderness Cosmetic Pack is available now for free to all our players!
This little package comes chock full of new styles to mix and match:
1 complete outfit: Vest + top, gloves, trousers, boots, and hat– with 5 variants of each

3 off-road vehicle liveries: Voyage Bluerat Groove Buster, Voyage Bluerat Boogie Night, and Voyage Bluerat Soul Patrol

3 boat liveries: Lionheart 500 Sport Blaze, Lionheart 500 Sport Switchblade, and Lionheart 500 Sport Razor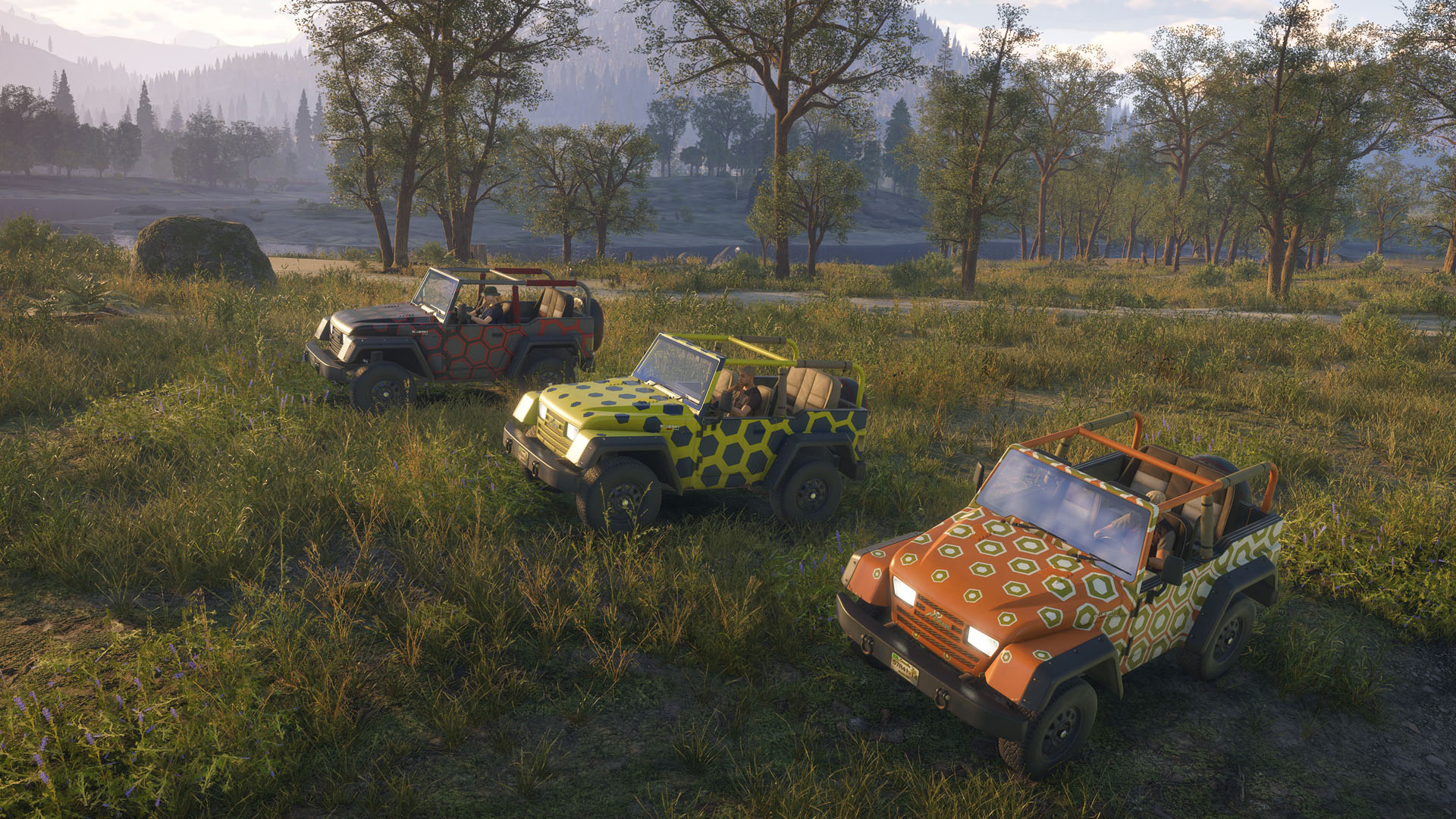 We hope you'll enjoy these latest additions to the game! The team will continue to work closely with our community to deliver new features, content, and improvements inspired directly by player feedback. If you want to help us, make sure to join us on Discord where you can voice your thoughts on our game and report any issues you've encountered. It's a cool place to hang out with fellow anglers!
Get the Wilderness Cosmetic Pack for free now:
Having difficulties accessing your new items? Follow these steps!
Get the Wilderness Pack DLC on the platform storefront of your choice.

Launch or restart the game and head into customization, which you'll find by visiting the shopkeeper.

You'll find your new apparel there ready to try on.
Enjoying the game? We'd love to hear from you on Steam! Having issues? Please reach out to our Support Team.
About the Author
This content was made by the fine people at Expansive Worlds, a creative division of globally renowned Swedish games development company, Avalanche Studios Group.