03/05/2023
Introducing The Angler Community Tracker
Greetings, Anglers!
Get deeper insights into the team's work with the new Community Tracker, which will be replacing the Known Issues List. Look forward to more frequent updates around new and future content, gameplay improvements, and bug fixes.
Why are we doing this?
We receive a lot of questions about what's next for the game, as well as feedback on content, bugs, and improvements. With this tracker, which will be curated and updated on a regular basis, we want to make our plans for the game more visible and accessible to players. This means that the current Known Issues List will be retired in favor of this tracker. Additionally, the Community Tracker will serve as a source for all the latest game news, PC and console-specific.
How do I submit feedback?
We're actively monitoring and collecting feedback and reported issues across social media platforms, so please continue sharing with us! A great way to get involved is by joining the Discord Server and visiting the #game-suggestions and #bug-reporting forums. 
Thanks for your support! We can't wait to hear what you think of the new Community Tracker.
CLICK HERE to go to the Community Tracker!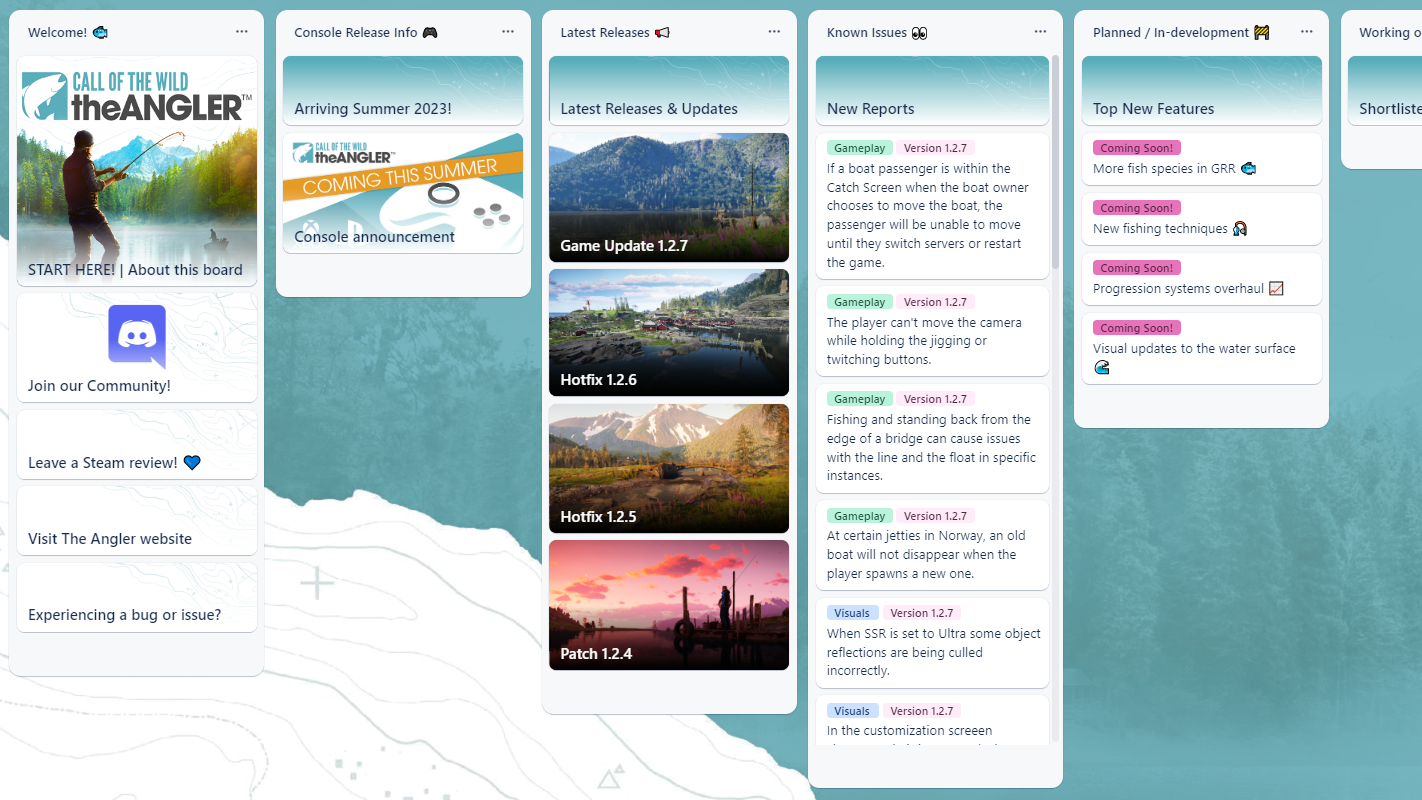 Loving the game? Let us know via a Steam review! 
Having issues?  We're here to help! Head to our Support Portal to submit a report.
About the Author
This content was made by the fine people at Expansive Worlds, a creative division of the globally renowned Swedish games development company, Avalanche Studios Group. Stay up to date with all things The Angler and interact with our growing and passionate community by following us on social media!