21/06/2022
The Vision Behind Call of the Wild: The Angler
As the Game Director, it was my responsibility to lay out the vision of the game for our extremely talented team at Expansive Worlds to bring to life. We knew from the start that we wanted to create a fishing game that would immerse you in a beautiful and living open world, whilst also inspiring and reinforcing the innate connection that we all have to nature.
Hello, Anglers!
It's a pleasure to finally be able to talk to you about Call of the Wild: The Angler, a game that we've passionately been working on behind the scenes here at Expansive Worlds. My name is Paul Rustchynsky, AKA Rushy (it's easier right!?), and I'm the Game Director on the project.
We wanted to create the first dedicated open-world fishing game, where exploration and discovery would complement authentic fishing gameplay – with the goal to make every catch a lasting memory.  To achieve this, we needed to give you the freedom to explore a stunning, rich, and varied landscape in search of the ideal fishing spot. You'll have the means to easily get around on foot, by car, or by boat, and a plethora of tackle to let you decide how you want to fish.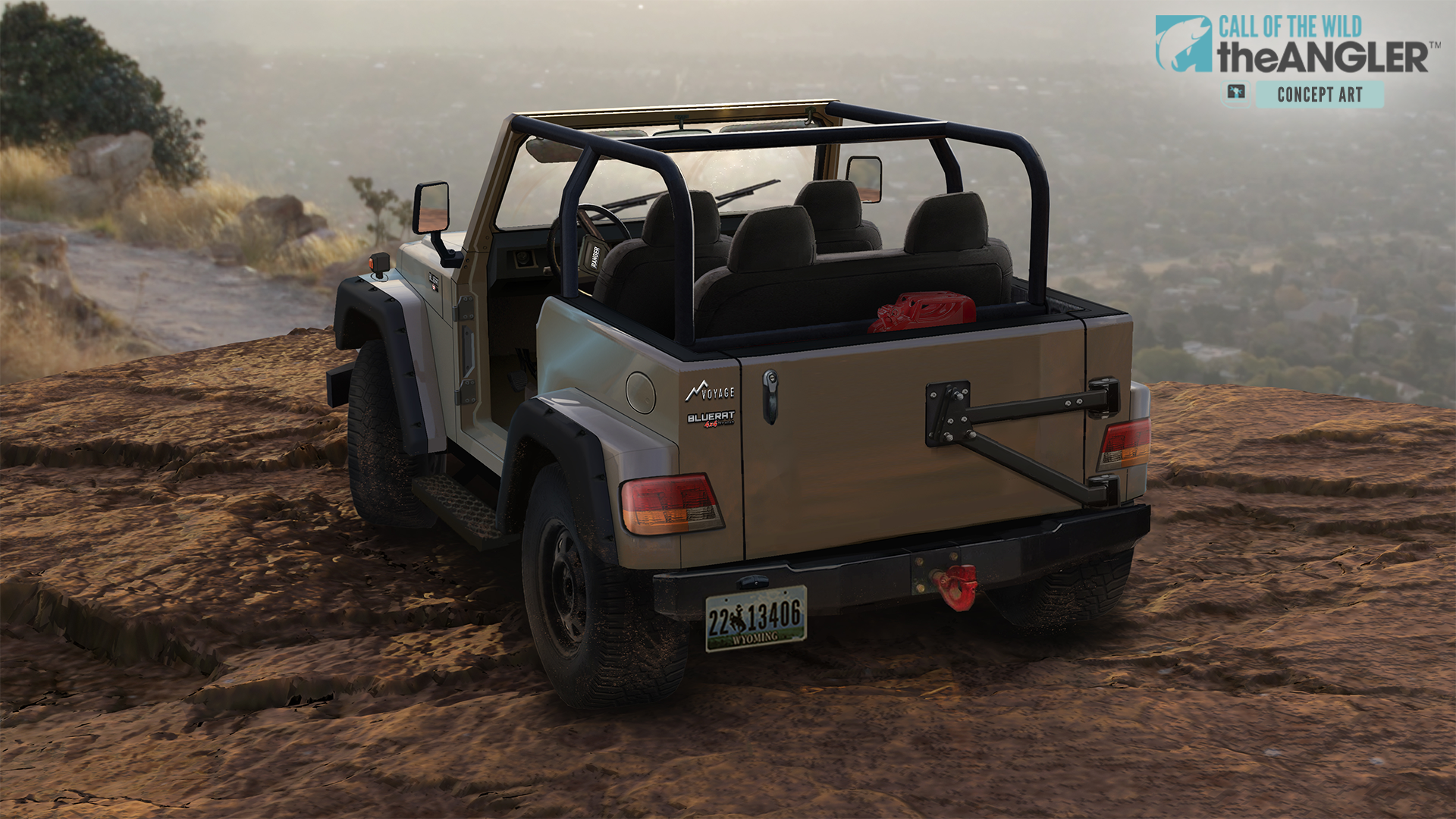 Concept Art: Vehicle Exploration & Travel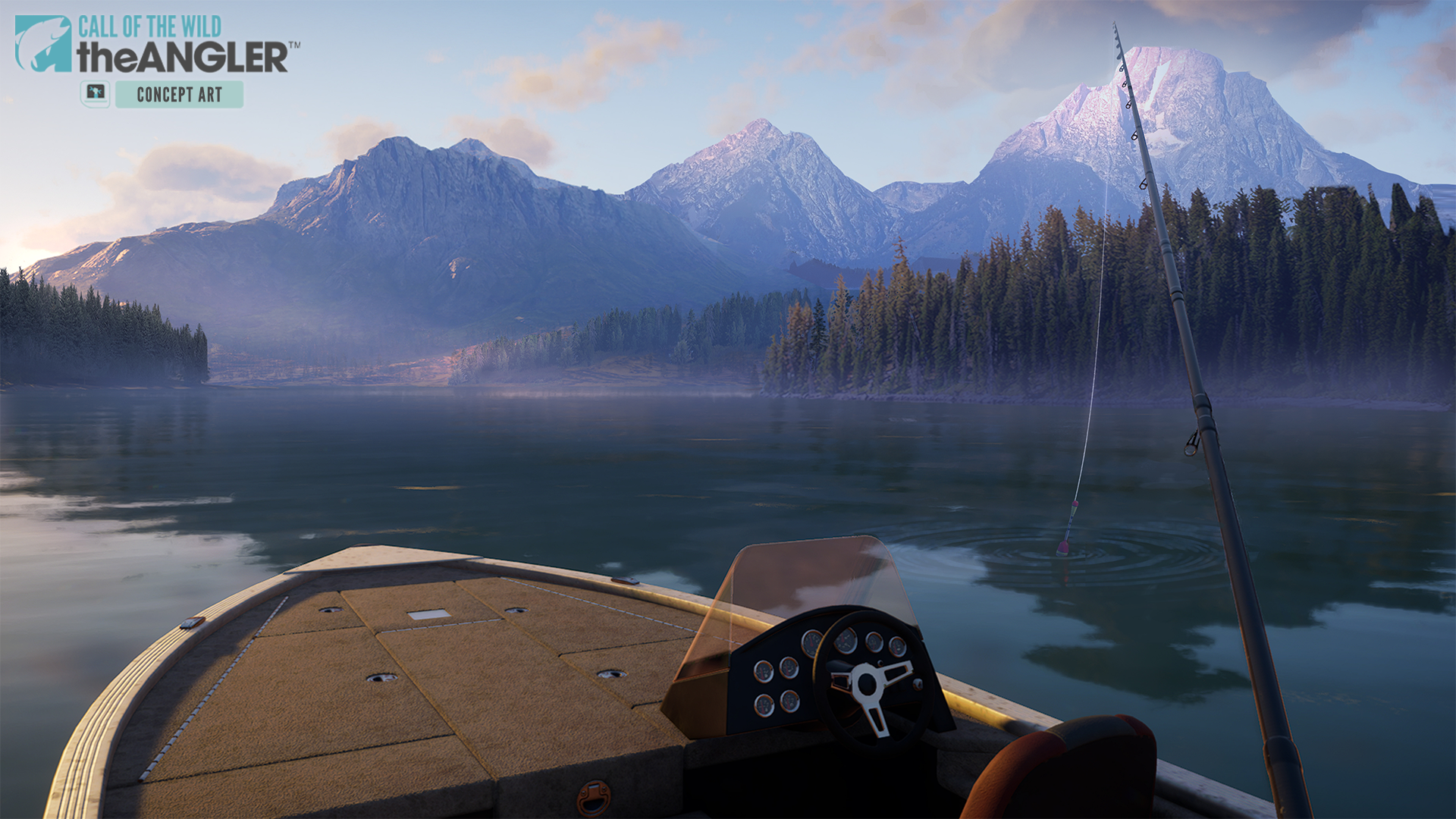 Concept Art: Boat Exploration, Travel, & Fishing
To capture the essence of fishing it was important to us to build Call of the Wild: The Angler around authenticity and accessibility, with a variety of techniques and strategies to land the biggest catches. We focused on the game having the depth and flexibility for you to become a master angler on your own terms, as you expand your fishing knowledge, develop your skills, and build up your collection of equipment and gear to take on the hardest challenges.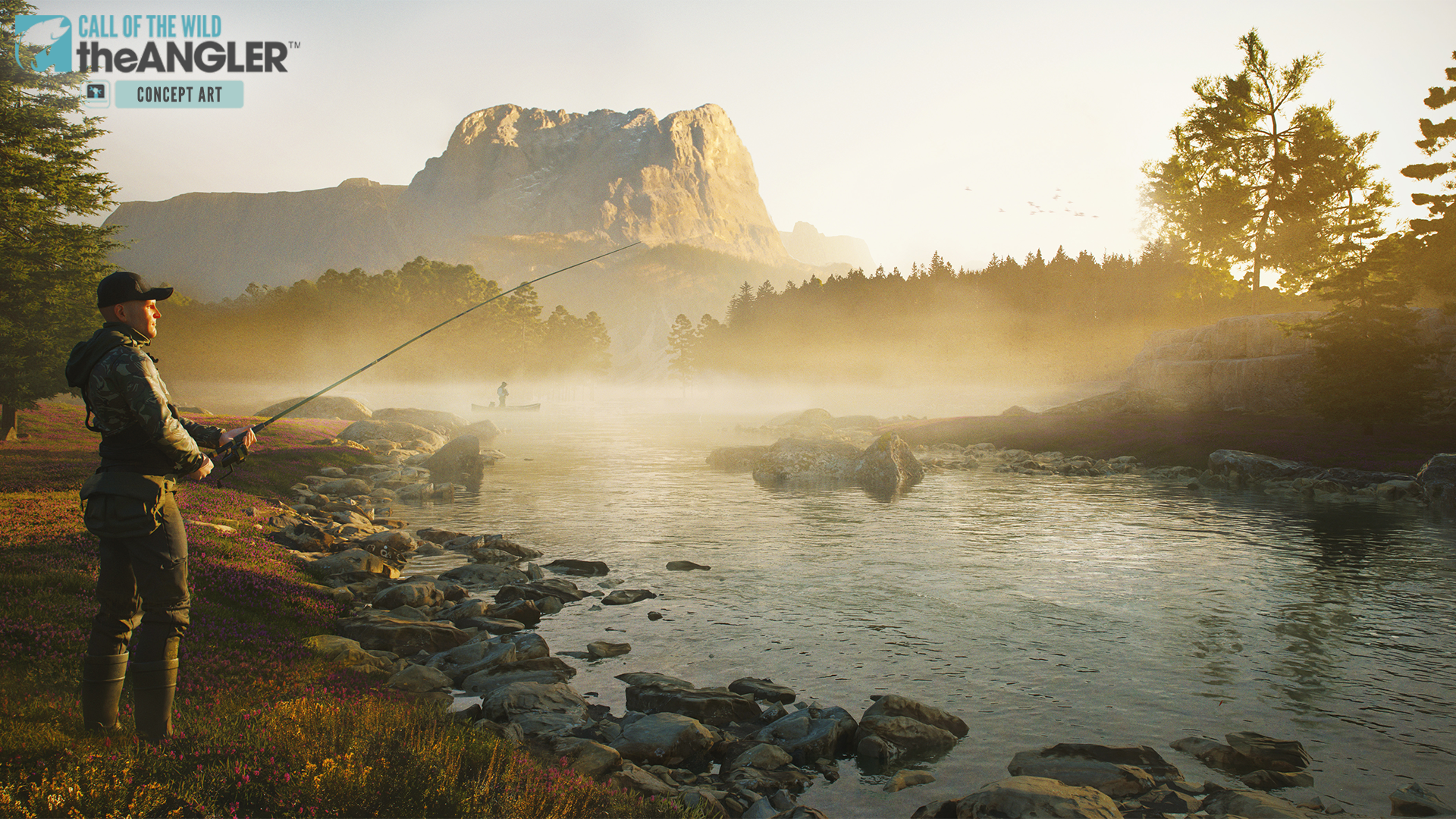 Concept Art: An Open World Multiplayer Fishing Experience
To complement the fishing and exploration, the social elements really bring the world to life; a place where friends and fellow anglers can meet up and go out on fishing adventures together. With that social aspect in mind, it was also important to us to give you the tools to feel unique in our world, where you'll be able to personalize your avatar, your gear, and even your vehicles so you can stand out amongst the crowd.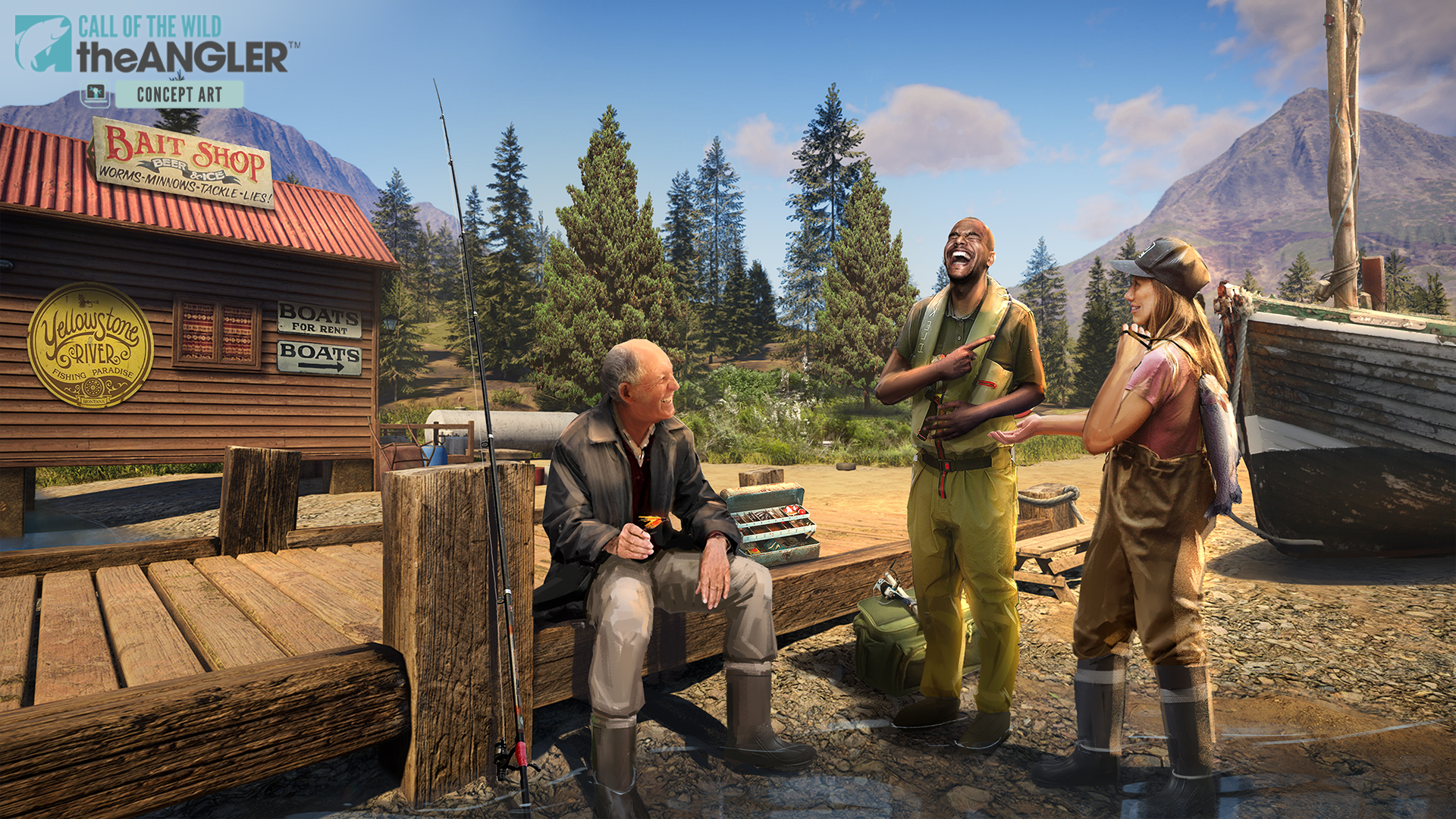 Concept Art: A Rich Multiplayer Experience
The final part of our vision involves you, the community. From the outset, we knew we wanted to grow and evolve the game with you. With your support and feedback, we'll be able to add new features, quality of life improvements, fresh content, and much more. We hope to closely collaborate with you to help shape the future of the game, to keep it fresh and enjoyable so you can join us on our journey over the coming years.
I'm eager for you all to get your hands on Call of the Wild: The Angler later this year, explore the great outdoors, and make some special fishing memories. See you all out on the water soon.
About the Author
Rushy is a lifelong and passionate industry veteran who eats, sleeps, and breathes video games. His other hobbies include various sports and audiovisual tech, and he also spends way too much time making memes for "work purposes".