31/08/2022
The Angler Starter's Guide
Welcome to Call of the Wild: The Angler, a genre-defying, vast open-world experience, and a little slice of heaven jam-packed with natural wonder and some fantastic fishing. In this getting started guide, we'll touch on several different topics, from character customization to getting to know the locals, to exploration and discovery, and how you can set yourself up to score that perfect catch.
Customizing Your Character
Before the fun starts, you'll be able to personalize your character to suit your style. Sophia also has a wide range of clothing and accessories to choose from, including boots, gloves, hats, glasses, tops, and trousers. You can mix up your look at any time at Taylor's Tackles.
Making the Introductions
At the beginning of your adventure, you'll talk to Sophia. She's our resident angling extraordinaire and owner of Taylor's Tackles, the go-to shop for all your bait and gear needs. She'll also help you familiarize yourself with some basic fishing techniques.
You'll also meet Warden Clayton Johnson. He's been itching to give his new favorite guest (that's you!) a tour of the reserve, and might also ask you for an extra hand now and again, so make sure you stop by and say hello.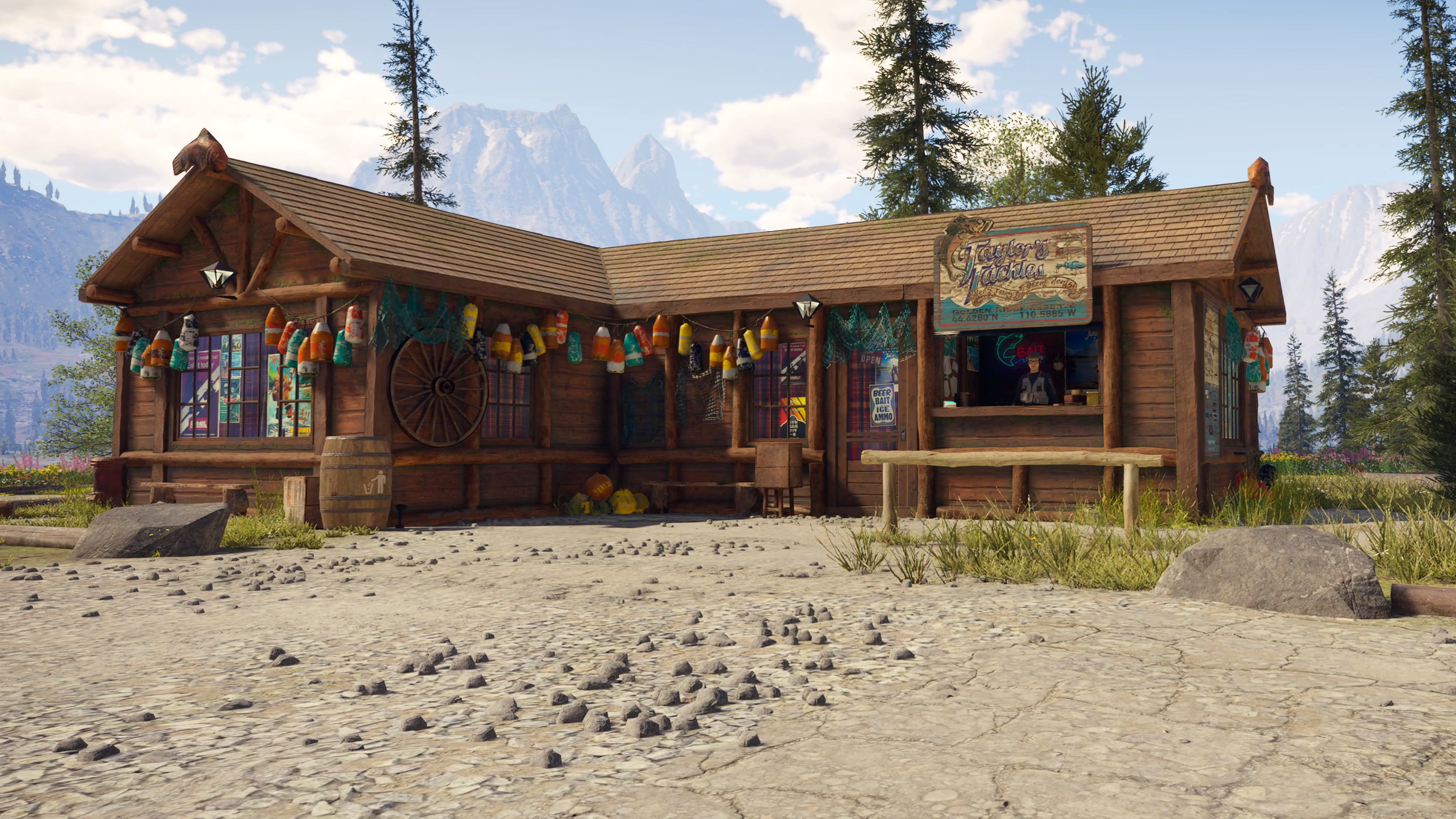 Exploration and Getting Around
Now that you're looking your best and familiarized yourself with all the outpost has to offer, you're going to want to start exploring, right? You can make a hike out of it and explore the reserve on foot, and roam wherever you want. You can also pick up a 4x4 at any of the outposts and trailheads, or a boat from one of the many jetties. You'll find our vehicles easy enough to handle, and you can even take three friends with you.
While you're on your adventures, you'll want to keep your eyes peeled. You never know what you may find. If you do pick up something of interest, you can check it out and read about it in your Journal.
Fish Solo or with Friends
The reserve is a big and beautiful place, so you'll likely run into up to 11 other fellow angler's throughout your travels. However, if solitude is your idea of bliss, that's okay, too! Feel free to switch to single-player offline mode at any time.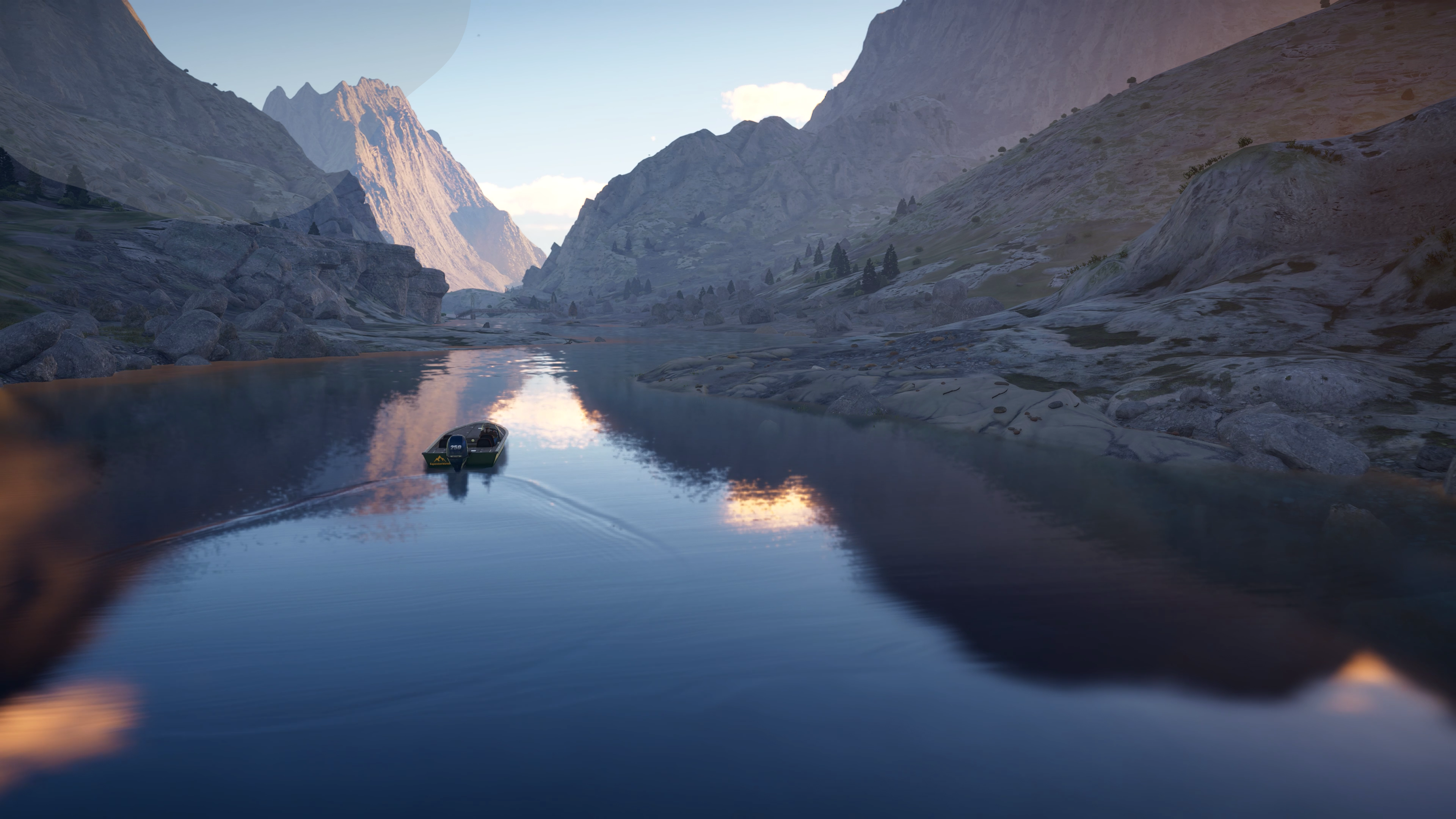 Become a Master Angler
The fishing experience in Golden Ridge Reserve is as authentic as it is immersive.
The fish spawn according to a sophisticated ecosystem that factors in water temperature, depth, time of day, and altitude. Just like fish in the real world, each species has its own preferences when it comes to bait and lures.
But gear alone won't help your break any records. You'll also want to pick the right place at the right time, day or night, to put that tackle to work. If you're looking for a little more guidance on how to best approach the different fish species, there are some great guides to be found on the information boards at the central outpost.
Fishing isn't a fast-paced sport. You're going to need to practice patience and build up your skillset if you want to become a master angler.
Now that you've familiarised yourself with the basics, the reserve is your oyster. Let's go fishing!
You can also check out more gameplay tips in this video.
About the Author
This content was made by the fine people at Expansive Worlds, a creative division of the globally renowned Swedish games development company, Avalanche Studios Group. Stay up to date with all things The Angler and interact with our growing and passionate community by following us on social media!